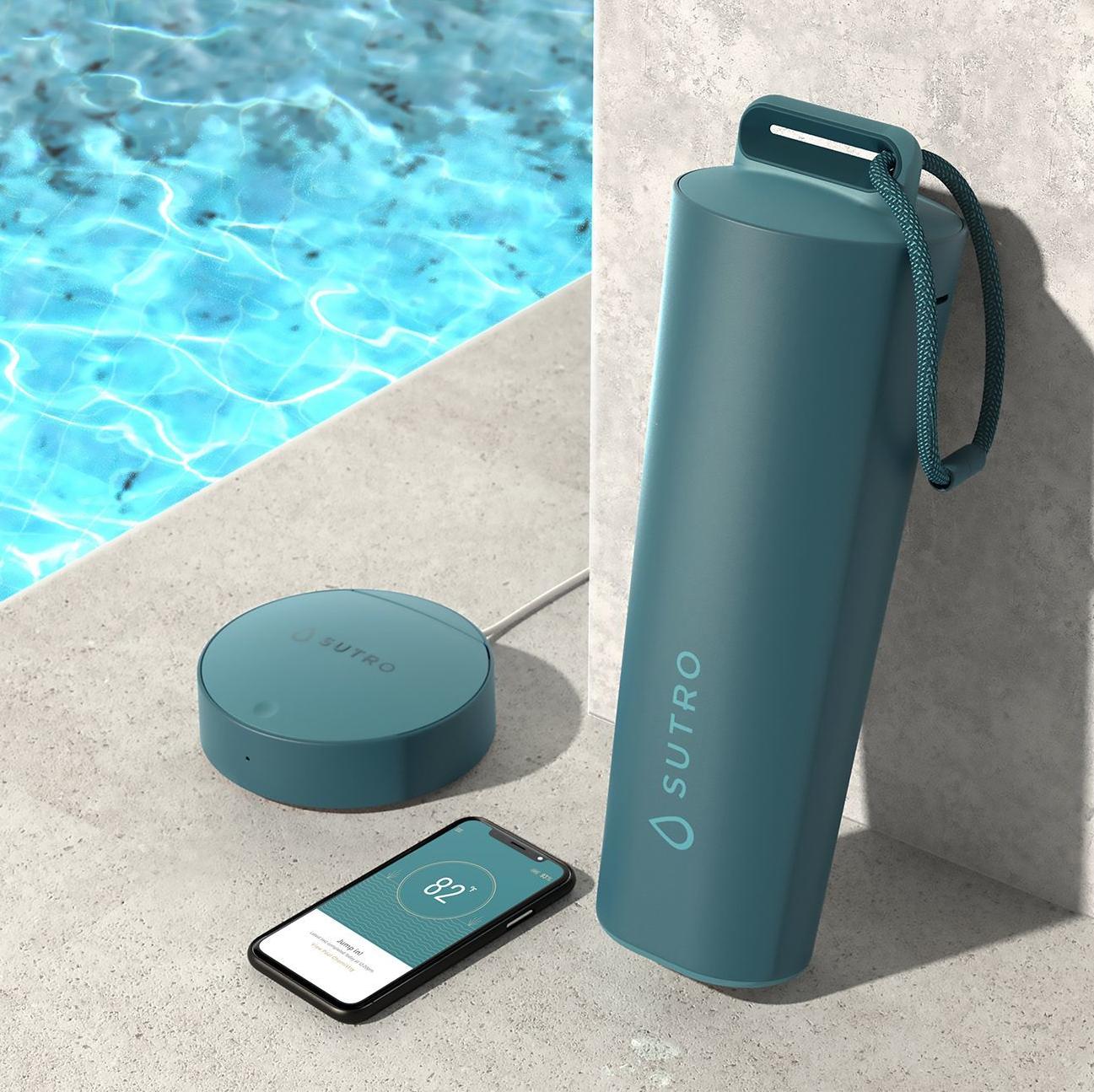 Sutro Water Monitoring Device for Pools and Spas
⭐⭐⭐⭐⭐ 5/5

The Sutro Monitor is the piece that floats in your pool (or spa). The unit is about the size of your forearm. We've built it larger to make sure that it doesn't get sucked and stuck in your skimmer. The box comes with two rechargeable batteries, one is in the monitor (so it can have power), this gets swapped out once a month.
The other battery remains to charge in the Hub & Charger unit, while the Sutro is the workhorse that tests your pool (or spa). We've also included a tether, you could tie it to something like a step-ladder, so it doesn't get in the way.
Reclaim Your Pool With Sutro
3 Readings/day, delivered straight to your smartphone.
Sutro is designed for people who want to save time and money managing their pool and spa. Our water robot device will let you know what chemicals you need to add and when, to create a stunning pool every day of the year.
Clean. Healthy. Pure.
ENJOY THE BEST POOL & SPA WATER QUALITY OUT THERE WITH THE SUTRO DEVICE.
Every family loves spending time by the pool. Make your backyard an oasis. 
What are people saying about Sutro?
★ ★ ★ ★ ★
"Love mine! For someone that has no experience with a pool this has been a lifesaver and saves so many trips to the pool store. The easy instructions have really helped us. Yes, the price is expensive at the start but really worth it. I'm in total control of my pool and save over $100 a month since I don't need a pool service."
— Kris Hedrick
★ ★ ★ ★ ★
"Saves me trips to get water checked and also let's me tell my daughter who lives near by what needs to be done when I'm away, so the pool doesn't get out of wack when I'm not there."
— Ric W.